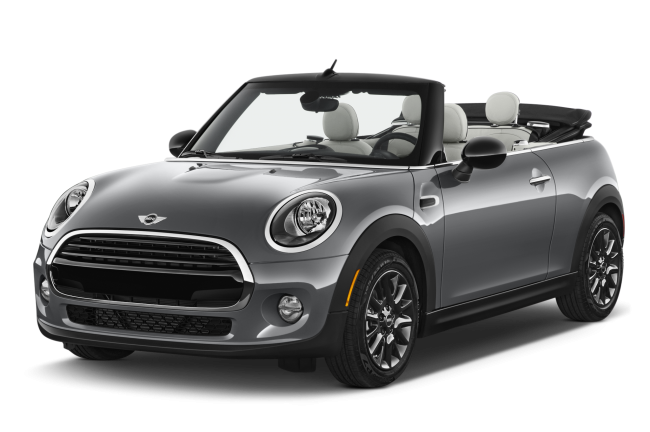 Special Car  to  enjoy  at Tenerife  this be your best option
Mini One Convertible has a dynamic and fun behavior, an option that makes driving the small convertible even more suggestive.
The roof opening option is electric.
The interiors of the Mini One Cabrio maintain a personal and unique design, which highlights the particular configuration of the keys and the large speedometer located in the center of the board.
TECHNICAL CHARACTERISTICS
Maximum power: 51 kW (75 CV)
Gearbox: 6-speed manual
Cilinder(cm3): 1.198
Seats: 4 pasangers
Aire Conditioned: Yes
Safety:  ABS / Airbag
Doors: 2
Consumption per 100 Km: 6,5 liters
Fuel Type: Unlead
Minimum age to rent : 25
Car delivery points
Car rental service with free hotel Delivery
work with full insurance included and not excess
since 1986 in Puerto Santiago Tenerife South
Rent A Car Las Rosas offers car hire for pick up and drop service at this hotel. Then get in touch with the friendly team at Rent a Car Las Rosas for your quote ☎+34 922 861 872.
Are you planning to take a trip to Tenerife for the next vacation?  Here,  about the very important factors that you must know before the trip begins. In order to enjoy the trip you need to have the knowledge about the local transport
The Reina Sofia International Airport that lies in the south is why having an airport car rental service can give you a lot of benefits.
Make your reservation and get a 5 star delivery service without any queue or wait
in 5 minutes you have the car key in your hand
Experience the best car rental in Tenerife with us. We provide affordable car hire services in Tenerife for our customers. Call us @ +34 922 861 87
Main office Adress
Avenida Quinto Centenario nº 58 – Puerto de Santiago
38683 Santa Cruz de Tenerife