Car hire Tenerife. Prices and Availability
Rent a car Las Rosas - Reviews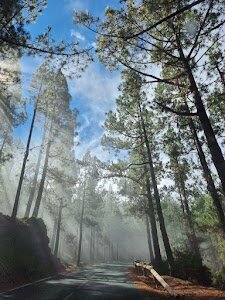 Based on 262 reviews
11:07 15 Oct 21
Las Rosas excellent. Delivered to difficult destination to find and collected. Kept in touch by WhatsApp as we were unsure how long it would take us to clear the airport and arrive at our destination. Very pleased with service. Nice people to do business with. Very flexible. Could not have been easier.One price no hidden extras. Just needed to refill petrol tank. Thank you Las Rosas.
09:07 25 Jul 21
Great service, would definitely recommend! Super nice staff, quick and easy rental process, clean and unproblematic cars
17:43 05 Jul 21
Very good service. Owners are very nice, friendly and helpful. We check few big companies and wasn't chance to rent a car - only they have car available straight away in good money. Possible drop-off the car on the airport also. Will be back to you for sure! Thank you very much!
10:07 23 Jun 21
Very kind and professional rent a car service!I would rent your cars every time on Tenerife again! Thank you very much.
09:11 09 Jun 21
Great, quick service, great car and a friendly price. Pick up and drop off were really easy and the staff was friendly. We will definetely book here again when visiting Tenerife.
08:39 09 May 21
Amazing ! I highly recommend if you're looking to rent a car 🙂 I received many advices about places to visit on the island and good recommendations !They're very flexible and ready to help their customers to make them happy !Muchas gracias
08:36 07 May 21
New car,very clean,,everything went so fastThe people in this office are very kind and helpfull.I recommend it !!!!The car was brought directly to our hotel😎😎😎
09:11 28 Dec 20
This is a great place to rent a car and I am really happy to gove this opinion. We rented two diffrent cars and both were clean and almost brand new. There were nothing hidden in the contracts and you are fully safe by their insurance option. They are very responsive and the communication was great. I could have rent a car again here!
19:43 22 Dec 20
Good service and easy communication in eng and spanish. Can ask questions via whats app also. Got a clean car practically new. At the end of the rental i just left the keys at the hotel reception. Recommend
14:57 28 Nov 20
Best price, loveliest people, clean and tidy small car...Las Rosas care hire provided us with an excellent service and our small hired car added so much freedom to explore this amazing island. Totally enhanced our holiday experience.
Our Services
Probably the best service in Tenerife
About Us
Wide range of economic, family ,automatic, cabriolet and some premium vehicles
Car rental
We lead with innovation in the car hire sector. High-quality customer service and seamless rental experience.The best treatment for our customers when renting a car .
Rent a car Las Rosas is one of the car renting car in the island of Tenerife, which has founded back in 1986. It offers to the tourists who wish to spend vacation
About cars

Here you will find up to 25 different models
where you can choose the one you like best to enjoy
during your stay in Tenerife
From the most utilitarian to 7 and 9 seater vehicles
Also as Automatic and convertible
Best car rental rates
One of the best car rental companies in Tenerife South . More than 200 vehicles with economic and premium cars
Rent a car Las Rosas (Puerto Santiago - Tenerife)
Customers center
Feel free to contact us with any questions
Customer Support
Avenida 5º Centenario nº58 C/C Vigilia Park Local 41 38683 Puerto Santiago - Tenerife